Posted 15th December 2015. on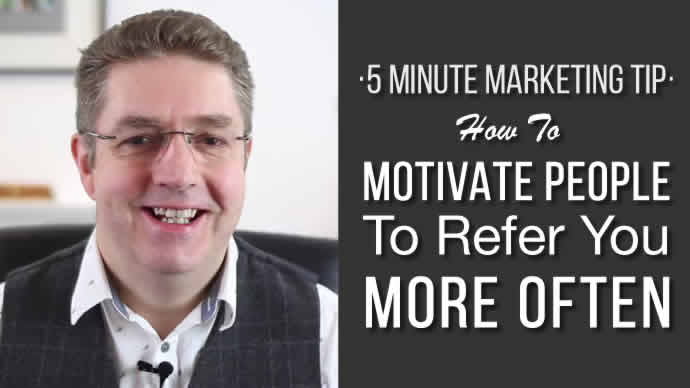 So, we all know that getting referrals is a great source of new business. If someone is referred to you there's a bunch of inbuilt trust and credibility that makes it much more likely they'll become a paying client (and you don't have to go out hunting for them either!).
The problem is: few of us get enough referrals.
The biggest cause if this, in my experience, is that the people we'd love to refer us are often hesitant to do so. They like us. They trust us. They think we do good work. But there's something that holds them back, even if you ask them directly.
I explain what it is and how to get over it in this week's 5 minute marketing tip video…

Click here to watch the video »