Posted 26th May 2021. on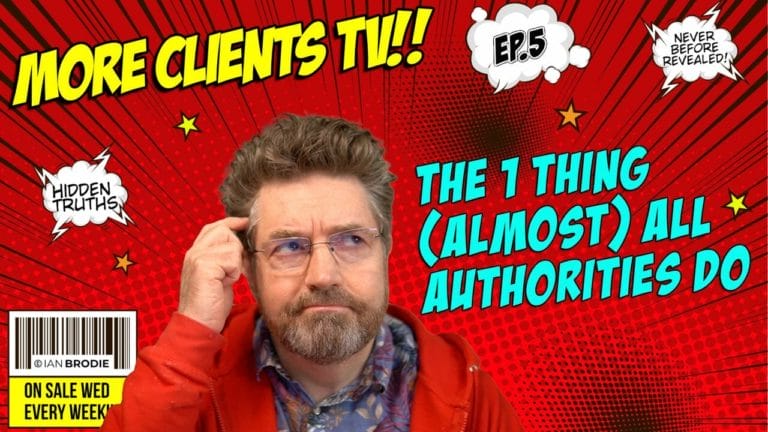 There's no simple "one size fits all" step-by-step process for becoming seen as an authority. But there are things almost all authorities do that will massively increase your chances of becoming seen as one if you do them too.
In this episode of More Clients TV we look at what really lies behind becoming seen as an authority and what I've found is the most important thing you can do to get there.