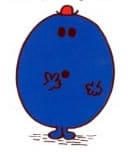 It's really important to think about your competitors when developing strategy and trying to develop a unique differentiated position for your products and services.
But when you're selling – actually communicating with customers – thinking about your competitors, or even your differentiators, can be a huge mistake.
What customers are primarily interested in, of course, is what you can do for them: the end results or benefits they get.
But when you think about your competitors your focus turns instead to yourself and what you do – and how it's different from what they do. Your communication begins to move away from being customer-focused, to being seller or product-focused.
In fact, in the majority of cases, the best way to differentiate yourself is not to think about your competitors; but instead to focus purely on the value you bring to your customer.
If you can really understand that value – and communicate it clearly to your customer – then 9 times out of 10 you'll be the only one doing so. And that in itself will be a huge differentiator.
Ian
PS The picture is Mr Forgetful, of course.
Ian Brodie
https://www.ianbrodie.com
Ian Brodie teaches consultants, coaches and other professionals to attract and win the clients they need using "Value-Based Marketing" - an approach to marketing based around delivering value, demonstrating your capabilities and earning trust through your marketing.