An Irrational Fear of Worms…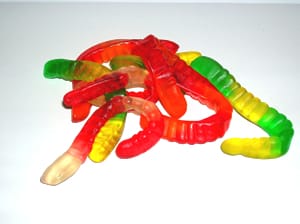 I've just been watching some of the free videos Dov Gordon is giving away as part of the product launch of his upcoming Alchemist Entrepreneur course (** Update – the course has now closed for new members, but you can still get access Dov's free "Plenty of Clients" manual which originally sold for $97 by clicking here **).
I've found the second video Dov released ("How to Win Your Customer's Hearts by Reading Their Minds.") to be particularly appropriate for those in the professions – in fact, the first case study he gives is of an accountancy firm.
The focus of the video is on the mindset and tools you can use to "mindread" your customers – and so present yourself in a much more compelling way. There are some great points in it – particularly around getting beyond the rational surface justifications for things to the underlying emotional drivers.
One of the simple methods Dov discusses to help you better get inside the heads of your potential customers is a simple series of questions to ask your existing ones. But in the example he gives, he has a client who is very reluctant to ask those questions.
"I don't want to open up a can of worms" the client says.
Now that phrase rings a bell.
Over the years I've met so many people who don't want to open that proverbial can of worms. Be it asking clients for feedback, or asking a colleague what seems to be bothering them.
But guess what? That can is already open.
The worms are already out. They're slithering all over the floor. The only reason you can't see them is because you've got your eyes closed.
Closing your eyes doesn't help anything. If a client isn't satisfied, it's best to find out now rather than when they leave you. If a colleague has an issue with you, best to find out early on and fix it rather than later when it's gone too far.
Being open to client feedback, in particular, is very scary – but it's critical to develop the deep understanding of them you'll need to secure them as clients for life and win more like them. As Dov says, they need to feel you "get it". And you can't "get it" if you don't know what "it" is.
Let's be honest: worms can't really do you much harm. And neither can finding out what your clients really think. So make sure you open that can of worms soon.
——–
If you're interested in getting access to Dov's free "Plenty of Clients" manual, click on this link. You'll need to sign up to get free access.
Just like with Amazon, I'll get a small commission if you eventually buy one of his programmes.
Ian Brodie
https://www.ianbrodie.com
Ian Brodie teaches consultants, coaches and other professionals to attract and win the clients they need using "Value-Based Marketing" - an approach to marketing based around delivering value, demonstrating your capabilities and earning trust through your marketing.