The Number 1 Strategy Social Media Gurus Use To Win Business
So which is best? Do you get more business from Facebook, Twitter, Linkedin, Pinterest?
Of course, the gurus are always going to tell you it's the thing they happen to specialise in. So how can you tell what really works?
Look at what they do, not just what they say.

So which social networks do the gurus focus on and prioritise when you go to their websites? What do they give prominence to?
How about Mari Smith, Queen of Facebook? Which social network does she prioritise on her homepage.
Oh. It's not a social media site at all. Mari gives most prominence to the signup boxes and links for email marketing.
Perhaps that's a one-off. Lets try another one. How about another Facebook expert, Amy Porterfield?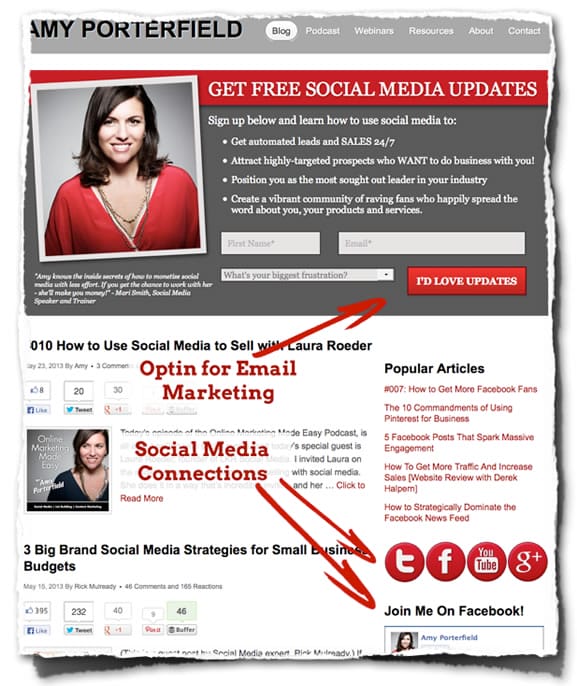 Ah. Same again. Even more pronounced. All the focus on the email signup. Maybe it's a Facebook guru thing? How about the new kid on the block, Pinterest? Here's Pinterest expert Melanie Duncan's site.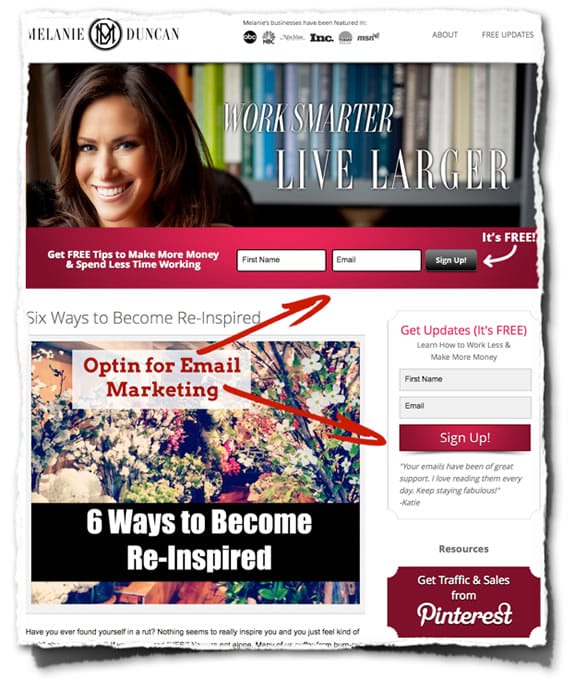 Hmmm. No social media icons at all. It's all about the email. There's a trend emerging here…
How about Linkedin guru Lewis Howes?
Same thing again. All email. No social media icons. What about social media uber-guru Chris Brogan?
Yep. It's all about the email again.
In fact, as you'd expect, Chris is absolutely up front and open about his priorities and the importance of email marketing. He recently wrote "To me, the hottest and sexiest social network right now is your inbox".
So here's the thing. I'm not saying that social media is worthless or that somehow these gurus are misleading you by promoting Facebook, Linkedin, Pinterest and their courses on them.
Absolutely not. About 12% of my website traffic comes from social media, it's very important. And the material I've seen from these folks is very valuable. They're smart people. And in many cases they talk about using social media to feed in to email marketing.
And, of course, I haven't shown the website of every social media guru. There may well be some out there who don't do email marketing and who do everything on social.
But looking at the websites of these big name experts, one thing is clear: they all recognise that for them, their most valuable asset by far is an email subscriber, not a social media follower or fan. That's what they prioritise and focus on.
What about you? Are you prioritising building an email list like the social media gurus? Or are you spending all your time on social media instead?
Ian Brodie
https://www.ianbrodie.com
Ian Brodie teaches consultants, coaches and other professionals to attract and win the clients they need using "Value-Based Marketing" - an approach to marketing based around delivering value, demonstrating your capabilities and earning trust through your marketing.