Posted 25th January 2017. on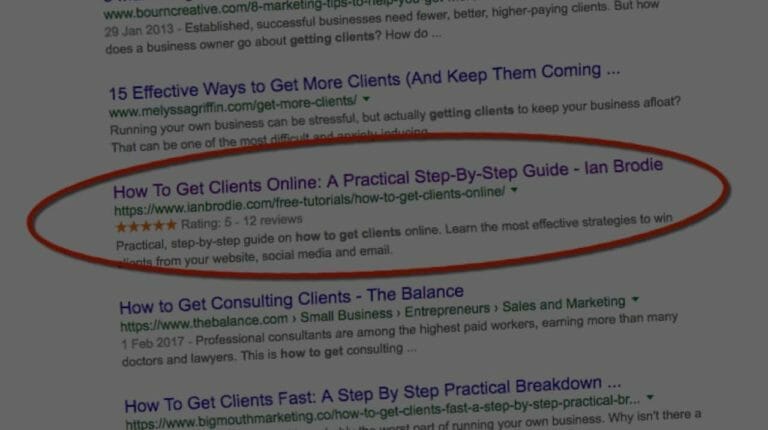 Ever done a Google search and noticed that some sites have star ratings next to their listings, while most don't?
If a site is showing up as 4 or 5-star, it's going to get more clicks than sites with no stars at all. And people visiting the site are going to be going there with a good impression before they even land on the site.
And although Google don't release details of their algorithm, many SEO experts believe that having good star ratings and reviews can help you move up the search results. If nothing else, because people are more likely to click to your site because of the star ratings that higher clickthrough rate will move you up the listings over time.
I've found that since implementing this I've gone up in the search results a couple of places for some of my main page 1 keywords.
As it turns out, despite the fact that hardly any sites have star rating in their search listings, it's pretty easy to make happen. It's fiddly, as you'll see, but relatively easy.
I implemented some simple changes to my site and within 4 days I had star ratings next to my site for searches for my name, and the next day the star ratings were there for other important keyword searches for me as you can see below.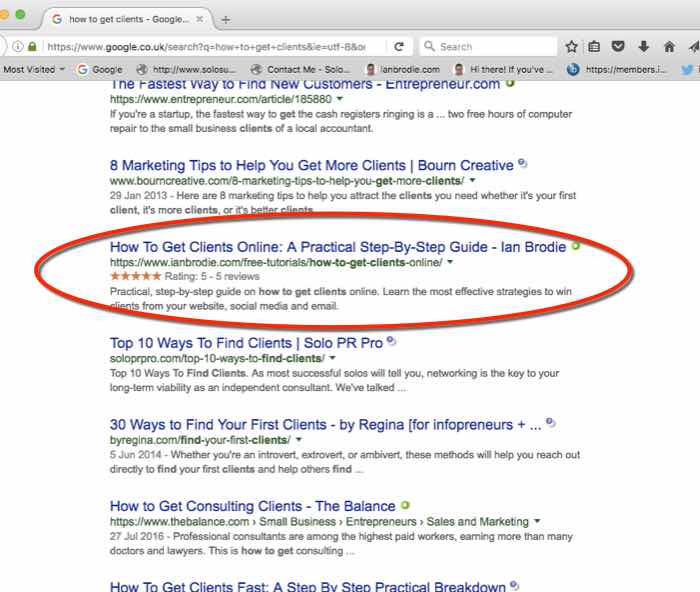 So how do you get star ratings to show up?